"How Long?" the jazz ballad is a story in a song about anam cara, timeless love at first sight and the connection through space between two people.
You can find the song on all platforms (click the icon)
The story behind  "How Long"
This one was written in one wave, in an easy flow of wonder and memories. This song is about our story with my husband David Duffy, with whom we actually composed the song together. One day he was practicing jazz chords on the piano and I started humming this  one passage over and over.
We met 7 years ago in Ireland.
As soon as we met within a day we felt like we had known each other forever, which is where this timeless "how long" comes from
Our story was so colourful and full of events, that it was easy to write a song about it… this is our way to celebrate togetherness, creation and unity!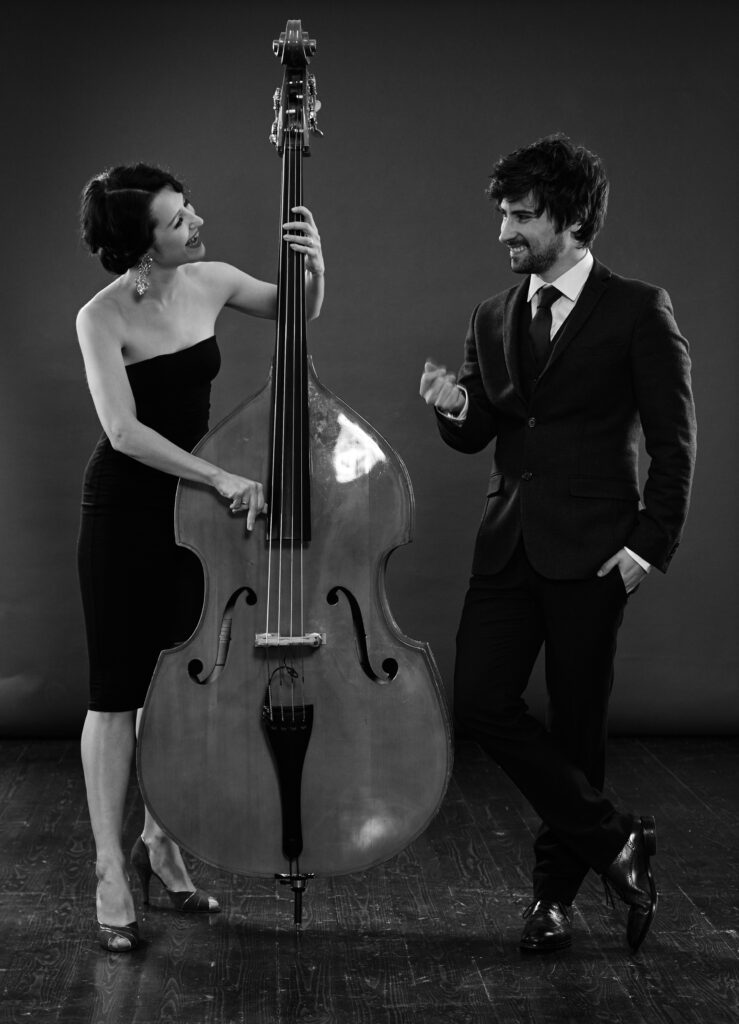 Anam Cara: philosophy in "How Long"
Me and you
Here and there
On a two different sides of the planet
From the clay we separate
And reunite
Together

(How Long)
I deeply connect with "anam cara", the celtic concept.
Anam Cara is a phrase that refers to the Celtic concept of the "soul friend" in religion and spirituality. The phrase is an anglicization of the Irish word anamchara, anam meaning "soul" and cara meaning "friend"

Anam Cara, book by John O'Donohue
I combine it with the idea of higher consciousness that expresses itself, manifests itself in us and in this material world. We come into this world's form and we go. But we do not start and finish with the flesh. We are beyond the form. The form is pulled from the cosmos and we happen to inhabit it. This is the separation. The unity comes, when the two souls recognise themselves in each other.
The unusual circumstances of how the two souls met
"Where did you take my future wife?" he asked Daragh, after I vanished to the hotel.
It was 9th of February 7 years ago…my first time ever visiting The Emerald Ireland. The magic play of the universe that changed the course of my and few other lives unfolded right there. The end of the Lindy Express festival. We are in a small whisky dipped Porterhouse bar. The alfa notes of the warm bass carried my to the main room. Blues Momentum band was on task and David was on bass.
Next day David found me in another jazz corner in Cork, he and the 2 lads pushed the doors of the bar and there they were waxed hair, leather jackets and guitars, creating a whole suspense in the air.
To break the ringing suspense David, the Irish guy, invited me for a dance in front of the whole Cork swing dance community. Having the best dance of life with him  simply remaining on my feet  and stirring me like a soup, we decided to meet again…
New York streets and Paris lights
Barcelona warm long nights
Together we From sight to sight
Connected
Exactly a year after, 9th February, we went for a nearly vertical hike in Kerry. In the midst of the Irish winds and tops of the mountains, surrounded just by few faraway sheep calls, David proposed. Half a year later we got married with poems, music, karavai, vodka, dancing, international friends and family from all over the globe.
Irish fields and green lash grass
The mountain tops where there's only us
You get down on one knee as ask
And I accept it

(How Long)
Here is a 1 min excerpt from the recording:
Working with my husband David Duffy
As I told in the interview to online Cut It Out magazine, it has been and is just fantastic working with my husband. David is a multi talented artist and musician. He can do almost anything musically. He is a brilliant bass player and composer. I think one of his strengths is storytelling and creating an emotional journey through music. His interest in music and the sound world is so broad that it's very easy to travel different directions in a creation process with him.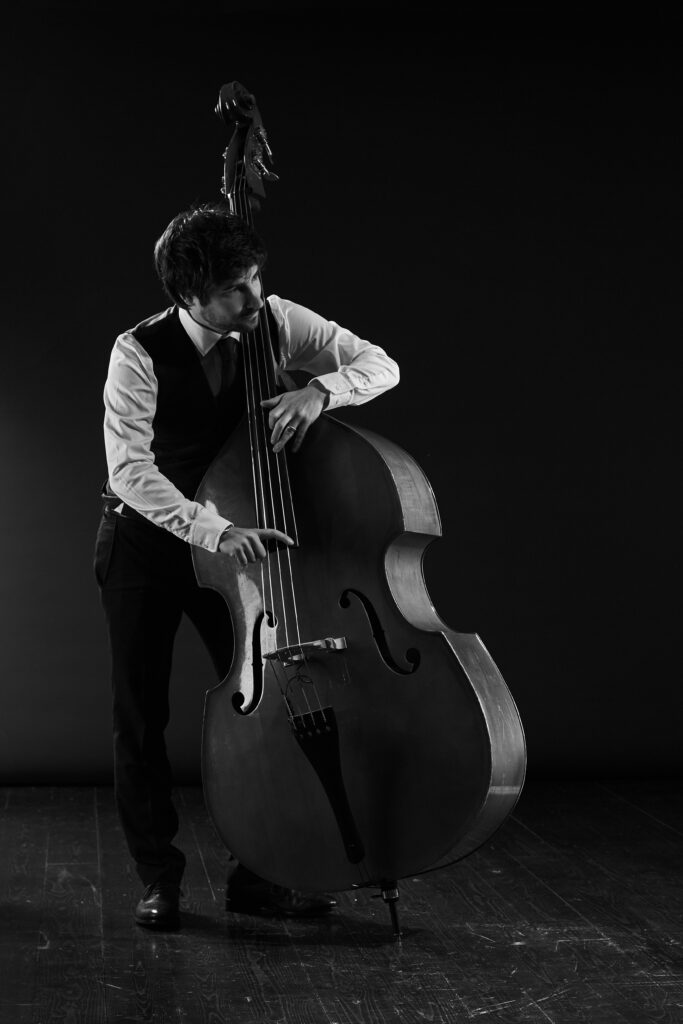 It's a joy to create together with David. Usually when we create a song, I sing loads of voices and melodies. I just go for it, explore without fear (maybe still with a little fear 🙂 of going the wrong direction and to create the lyrics I start with streaming whatever comes, mumbling some nonsense words. And I can allow myself to explore.
"How Long" Lyrics
By Ksenia Parkhatskaya
Friday night in a busy bar
You enter with guitar and that
Leather jacket
Shy invite To dance one time
So unexpected
How long, how long
Since I've met you
How long, how long
Has that been
New York streets and Paris lights
Barcelona warm long nights
Together we from sight to sight
Connected
Irish fields and green lush grass
The mountain tops where there's only us
You get down on one knee as ask
And I accept it
How long, how long
Since I've met you
How long, how long
Has that been
Me and you,
Here and there
On a two different sides of the planet
From the clay we separate
And reunite
Together
How long, how long
Since I've met you
How long, how long
Has that been
Friday night in a busy bar
You enter with guitar and that
Leather jacket
Shy invite To dance one time
So unexpected
How long, how long
Since I've met you
How long, how long
Has that been
New York streets and Paris lights
Barcelona warm long nights
Together we from sight to sight
Connected
Irish fields and green lush grass
The mountain tops where there's only us
You get down on one knee as ask
And I accept it
How long, how long
Since I've met you
How long, how long
Has that been
Me and you,
Here and there
On a two different sides of the planet
From the clay we separate
And reunite
Together
How long, how long
Since I've met you
How long, how long
Has that been
Credits
Produced & composed by Ksenia Parkhatskaya &  David Duffy
Musicians:
Ksenia Parkhatskaya – Voice
David Duffy – Double and Electric Bass, additional pianos
Anton Jarl – Drums
Marc Martin Torrent – Piano
String arrangement/programming/additional pianos – David Duffy
Recorded, Mixed and Mastered by Ferran Donatelli
Vértigo Studios